Maggiore lake
25.12.2007 - 25.12.2007
2 °C
View Vogogna on indarto's travel map.
This is the second largest lake in Italy after Garda lake. I have a chance to visit this lake exactly in december 25th, 2007. At that time, this lake is very silent probably due to christmas day. However, this lake is quite big and becoming the border between Piemonte and Lombardi region of Italy.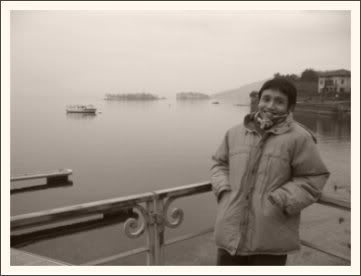 To go to this lake, it is not difficult. The best point to go is the city of Stressa which near to the islands in the middle of the lake. There are three islands 'flood' above this lake: Madre, Bella, and Brissago. In these islands, you can see the garden which also consist of many houses and building. Actually, nearby the maggiore lake, there are other beautiful lakes, smaller than maggiore.
Posted by indarto 14:16 Archived in Italy Tagged tourist_sites Comments (0)